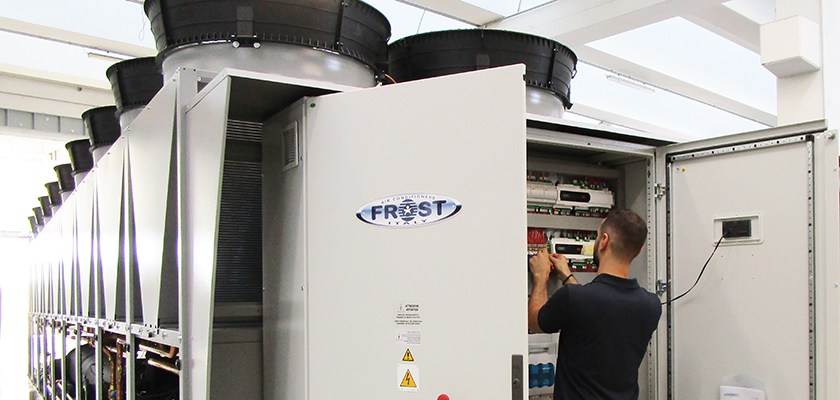 GUARANTEED INSTALLATION
Frost Italy works with expert partners in the installation of new Climate Control Installations as well as the maintenance and eventual repair of existing installations.
Our official recognised partners for the installation of heating and air treatment plants and equipment can count on our expert personnel specialised to advise on the best location and positioning of installations to guarantee correct air distribution and noise minimalisation.
Referring to professionals in this sector is essential for the creation of industrial climate control installations and for those destined to be installed in shops and public places; particularly in view of the placement of ducting and waste outlets in these situations. The certificate of conformity is a guarantee of installations built according to regulations.
Installers must take into consideration all the specific conditions of the building in question in terms of installation and electrical requirements, the installation of internal units and the positioning and orientation of external units. The wide range of Frost Italy products has been planned and developed to facilitate and simplify procedures for fast and practical installation.